Vehicle Exhaust Removal Systems
Fume-A-Vent™ is a leading provider of vehicle exhaust removal systems for all applications. We specialize in atypical applications, stemming from complicated exhausting situations or unique engines.
System Overview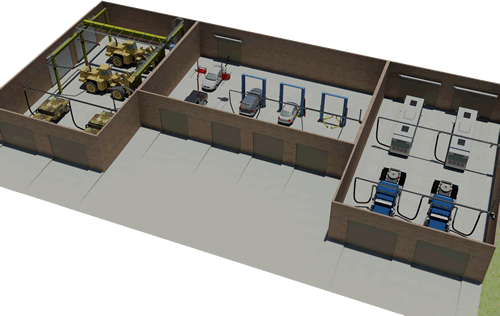 Testimonials
"We converted an old shop into a 4-bay auto repair garage. Fume-A-Vent listened to our needs, designed a system, and provided us with all of the parts for thousands less than comparable systems. We couldn't be more happy with the end result."
- Ken G. Hollywood Motor Company
Our customers include: