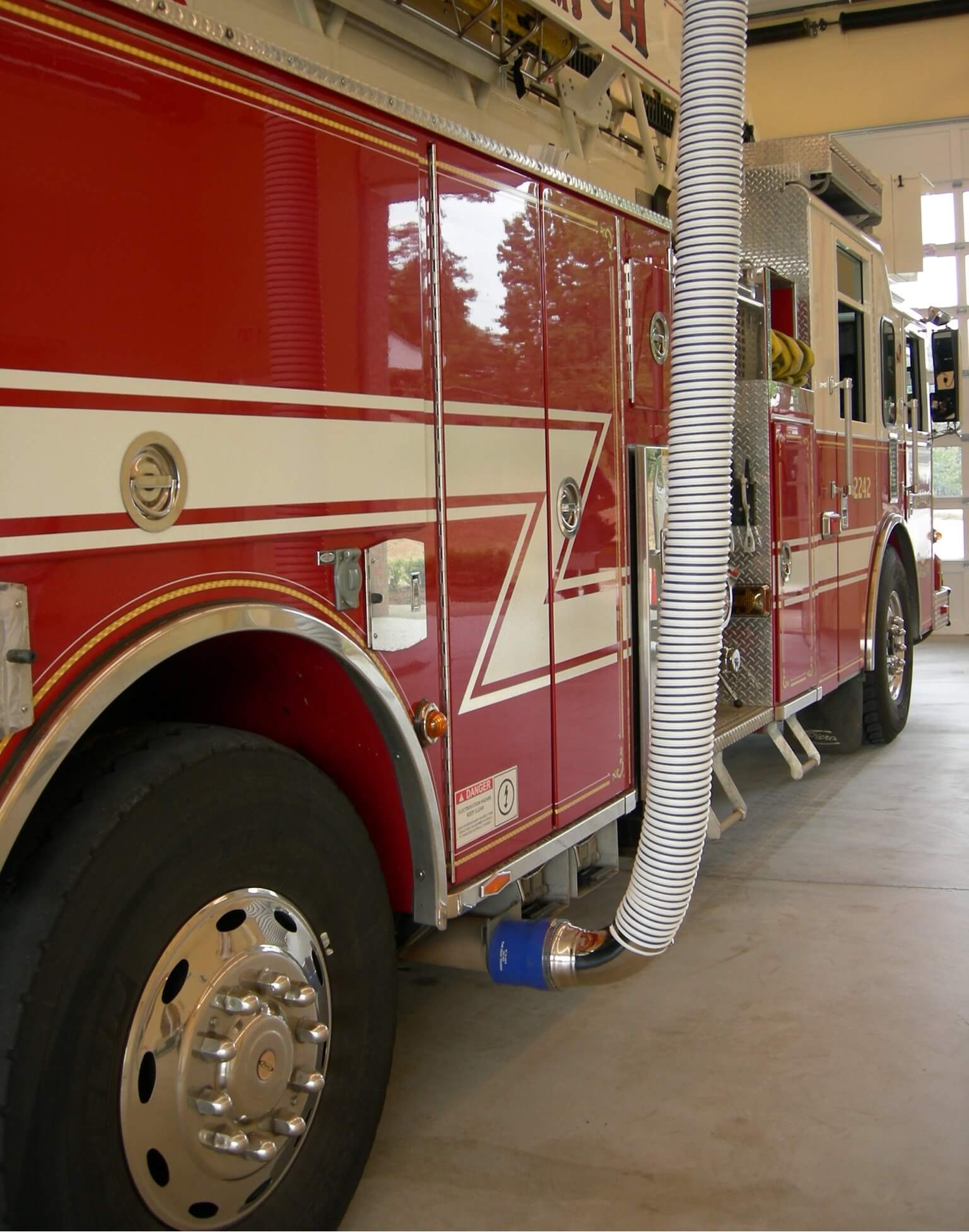 The engine sensor control panel receives a signal and automatically activates the exhaust fan and expels the diesel fumes to the exterior when the engines are started.
The 100% source capture, "simple drop" nozzle automatically disconnects from the tailpipe when the apparatus exits the engine house. When the vehicle exits out of the garage and the hose disconnects, great pulling forces are put onto the system and our support assembly is designed to prevent any damages.
The only time the firefighters touch the system is when the nozzle is connected to the tailpipe. Emergency vehicle exhaust fumes can be a danger to emergency workers and this threat was eliminated from the fire station by using our vehicle exhaust capture and removal system. This is a recommended method for controlling exhaust emissions that complies with health and safety standards at fire stations and protects firefighters who frequently work or reside in the firehouse.
Specialized mechanisms make attaching and running the exhaust systems effortless. This system has quick detachment mechanisms for speedy emergency exits with a 100% source capture performance meeting various regulations.